Veg and Non Veg Rice Plate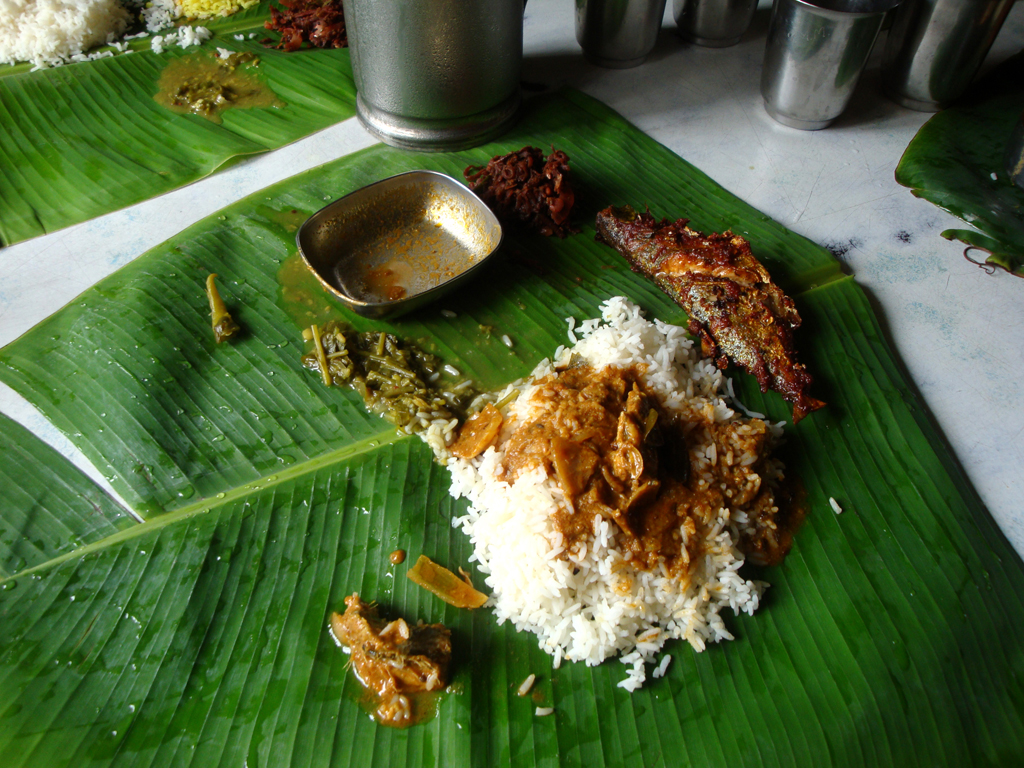 My office is about 10 km from Pondicherry, near a village called Villianur. When we get bored of our mundane everyday office food, we go to this small canteen which is about a minute away. Mostly daily-wage labourers eat here, so it has excellent and cheap food. I love going to these out-of-the-way places. Everybody else may cringe and wonder about "hygiene," but I'm never worried. People are always friendly and the food is always good. After spending my twenty four years eating at such places, I'm pretty sure I'm immune (I think). This is the sign announcing the place. I can't read Tamil, but a friend of mine translated it for me. It says "Veg and Non Veg Rice Plates Available."
Here's a pic of the area just outside the canteen:
This is the canteen, a little cottage which is probably the owner's house also:
The entrance:
The best non-veg rice plate ever! Fish fry, fish curry, mutton, rice and vegetables, all you can eat, for just 35 Rs.
This old man was the only other person at the canteen:
Near the back, you can see a television, a welcome sign full of hearts, tables full of food, and the door to the kitchen.
A personal touch: a picture of the owner's parents are put up. This is a common sign of respect to your deceased parents. On the right is a calender with a picture of Kamal Haasan, a famous movie star. Movie stars are practically worshiped here, especially in the South. The way he is putting his hands together while walking is a typical way powerful politicians are portrayed here in Tamil Nadu.