Matrimandir: Photo Essay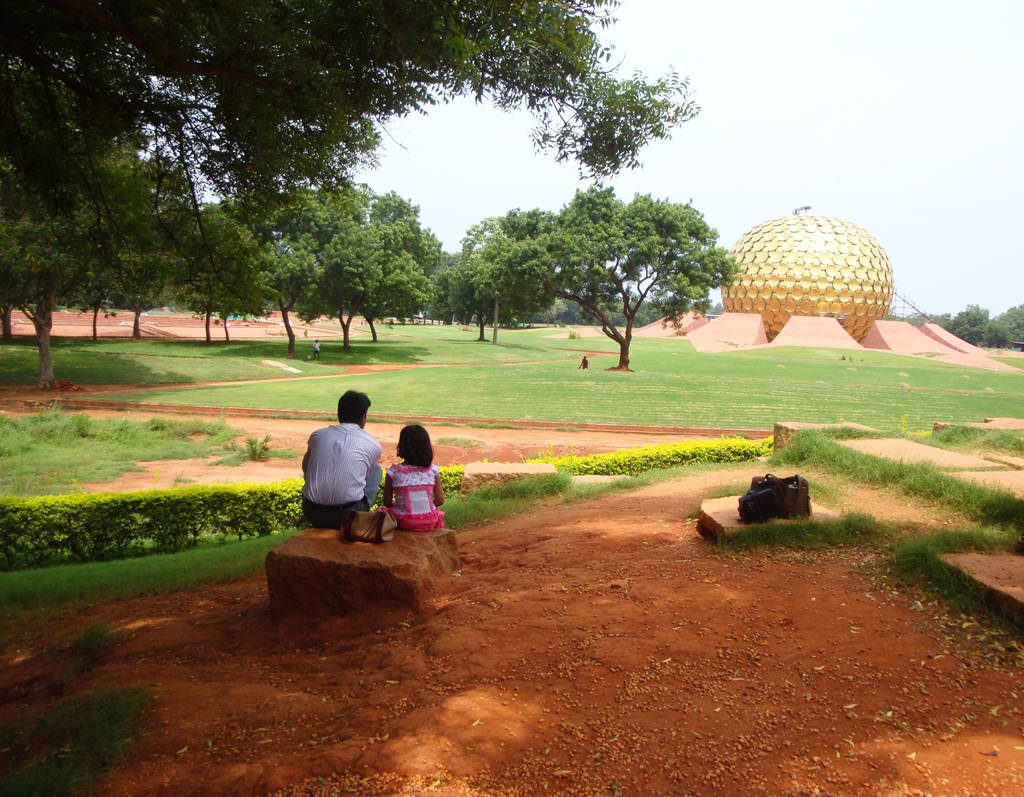 My earlier post was about the beurocracy at the Visitors Center, and how difficult it is to get to see the inside of the Matrimandir if you are tourist. Now that I've visited MatriMandir 5 times (parents-1, grandparents-2, friends-3, my first visit-4 and second visit-5); I think it's time for a photo essay, taking a look at what a touristy visit is all about. A picture of the golden dome Matrimandir from the viewing point:
A donation box with a sign in 4 languages: Tamil, English, French and Hindi.
Public not allowed beyond the hedges :)
An old banyan tree with hundreds of aerial roots, a nice way to take a break during the 1.5 km walk to Matrimandir.
Signage on the way to Matrimandir:
Beyond barbed wire, I spot large numbers of solar panels, for what or for whom is a mystery. Asking about it didn't help, obviously.
At the information center, a model of auroville which is built in the shape of a swirling galaxy with Matrimandir at its center.
A model of what the insides of the Matrimandir look like. A line of light falls into the crystal ball at the center.
More pictures of the information center, which attempt to explain auroville and the matrimandir.