The Department of Art and Culture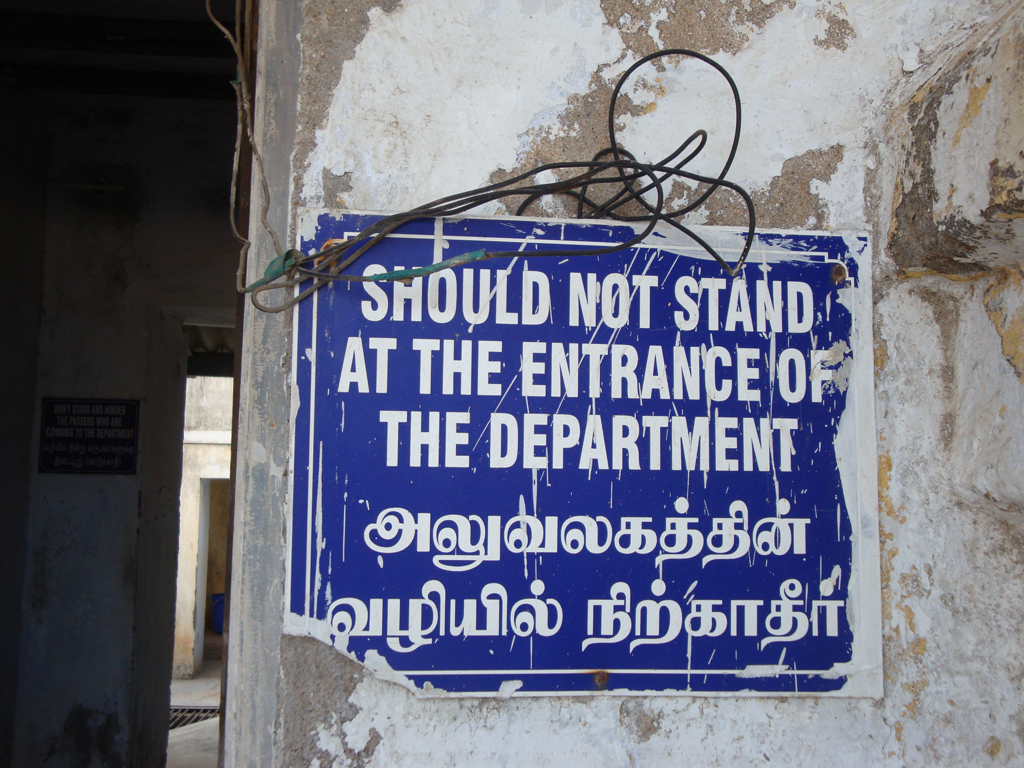 "Should not stand at the entrance of department;" the sign said. I was hooked, so I entered to find out which government department this was.
"Dont stand and hinder the passers who are coming to the department" says the sign in the deserted corridor.
I finally discover it's the department of Art and Culture. This is on Beach Road, and very hidden away. Check out the anti-bribery Notice below.
I found one person working in a small office at the back. Looks like he is taking account of the handicrafts etc. that are sold from here.
Right at the back I found a larger building, but wasn't sure if I was still in the Dept. of Art and Culture :)