midnight hunger pangs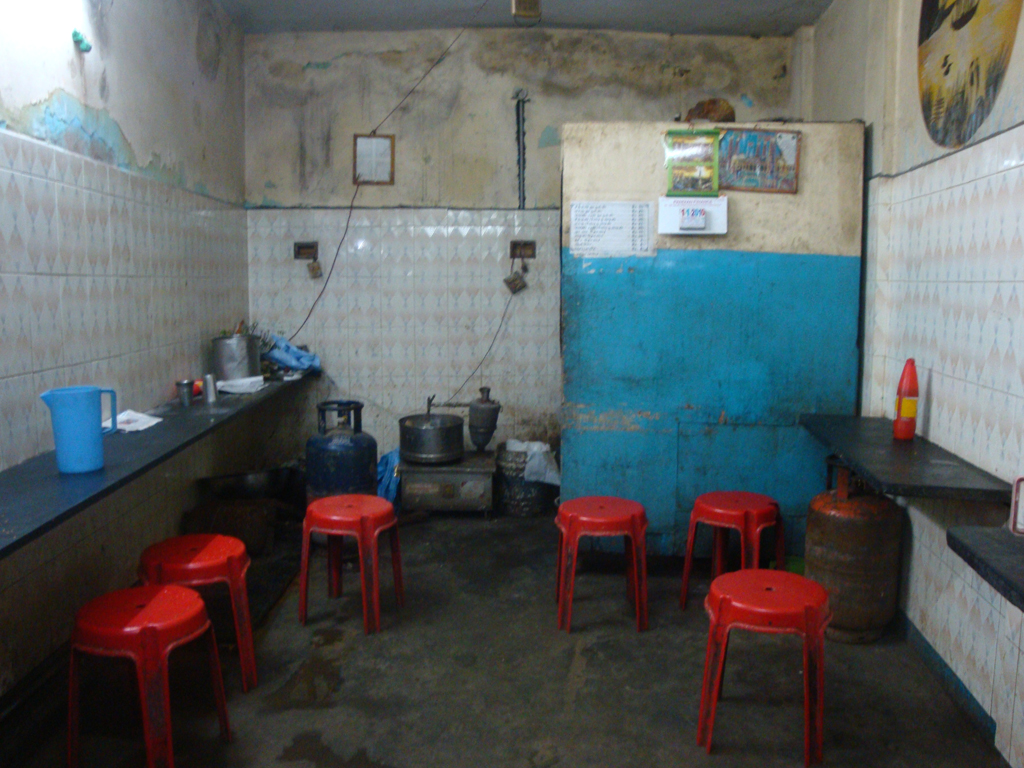 There aren't too many places to go if you get hungry around 1am. The only 24 hour restaurant I know in Pondicherry is pretty shady. Everything else shuts by 11pm latest (even the bars). So the alternatives are places are like this one, serving roadside Chinese food or instant dosa.
Their egg fried rice was pretty good. The seating is in this makeshift garage, but most of the time we pack and go due to the late hour.
When I took a photograph of the painting below, I was told that it was made by a man with no hands. He had painted the picture with his feet.